We take a look at the best countries to live in Africa, according to their love for culture, cost of living, job security, and all-around quality of life.
There have been many misconceptions and stereotypes about the African continent. The strongest of which portrays Africa as an underdeveloped village, where the only things exotic are its wild animals.
Although it is true that Africa is home to the best safaris and game reserves that oversee a multitude of unique animals, it is not the only thing that is present on the continent.
In recent years, people from the diaspora (the Americas, Europe, etc) have come to realize that, with 54 countries, Africa is culturally and linguistically diverse. And this diversity means that there is a place for every kind of person to settle on the continent.
The best countries to migrate to in Africa.
One major factor influencing people; especially Africans in the diaspora to move to the continent, is the simplicity and affordable quality of life.
"The ocean helps me fall asleep and wakes me up in the morning. Where else can I live this close to the ocean?
It would cost me millions of dollars!"

Jerome Thompson, African-American living in Ghana.
Mr. Thompson is one of many Americans that have made Africa their new home. In his interview with a UN journalist, he pointed out that life in Ghana is peaceful and provides a high quality of life at an affordable cost.
You too can find the right country to relocate to in Africa.
Based on the opportunities/job security they present, cultural presence, infrastructures, and affordability. Here is a list of the best countries to relocate to in Africa in no particular order:
1. Morocco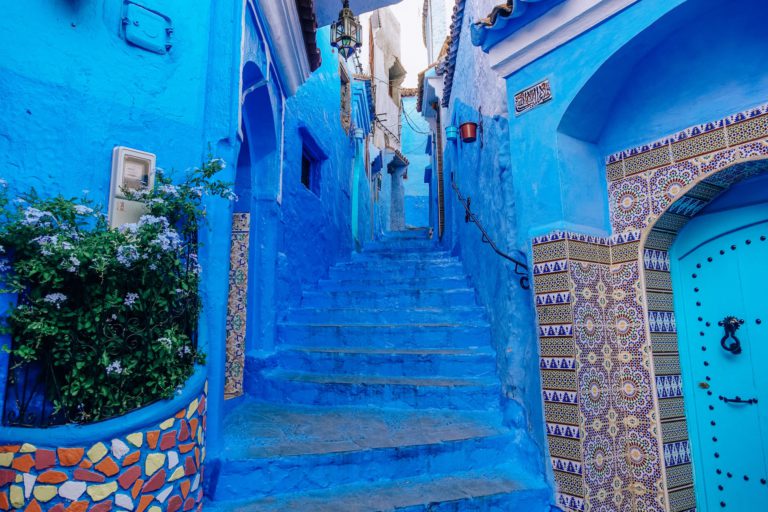 The Kingdom of Morocco is the westernmost Northern African country. Morocco means 'The Western Kingdom'. It has been ranked by the United Nations as one of the best African countries to live in. Almost 37 million people live in this beautiful country and there is so much to see and love about this country: historical monuments, beaches, deserts, and amazing climatic conditions.
Quality of life in Morocco.
Job security
Its close proximity to the European continent has inspired the country in building a stable economy, fantastic healthcare services, and beautiful infrastructures that have qualified as some of the very best in Africa. Workers in Morocco are also some of the highest paid in Africa, ensuring Job security.

Cultural atmosphere
Moroccans have a strong love for culture and two official languages; Arabic and Amazigh.
Other languages spoken in Morocco include English, French, and the most common native dialect, Darija (Moroccan Arabic). Therefore, it is advisable to learn these languages to help you get acquainted with the people, cultures, and lifestyles of Morocco.

Cost of living
Apartments are well furnished and access to modern amenities like water and Wi-Fi is not a problem.
Living a beautiful life in Morocco is affordable and 49% cheaper than the cost of living in the United States. A single person may be looking to spend around $450 – $500 per month depending on location, while a family of four may be looking to spend $1,900 monthly. Morocco has a beautiful environment to offer you. Don't forget to visit the dreamy markets in Marrakech.
2. Kenya
Forget all you knew about Kenya being solely a wildlife republic or safari destination. There is so much more to this city that thrives in technology, commerce, and tourism.
The capital city, Nairobi, is up there with the most Urban and technologically developed cities in Africa. Mombasa is also another progressive city with numerous infrastructures in place for you and/or your family.
Quality of life in Kenya.
Kenya is filled with tons of activities and sights to see, to keep you happy and free from boredom. The safari capital of Africa has world-class Wildlife reservation parks, restaurants, mountains to hike, and absolutely beautiful beaches.
Job security
Opportunities to work in Finance, Journalism, Tourism, Information Technology, and Tourism abound with Top companies in Kenya.

Cultural atmosphere
Kenya is culturally rich with over 68 ethnicities. However, the official language is English while the native dialect spoken by a majority of the population is Swahili.

Cost of living
A single person estimated monthly costs are $490 (53,110KSh) without rent. A family of four's estimated monthly costs is $1,755 (190,284KSh) without rent.
Rent in Kenya ranges from, $300-$400 on average for a 1 bedroom apartment. 3-bedroom apartments range from $900-$1300.
3. Ghana
Ghana is an already popular option for African Americans. In 2019, Ghana officially became the first African country to welcome all Africans in Diaspora back to the continent of Africa, as descendants of millions of Africans who were taken into slavery 400 years ago.
This has seen a lot of African Americans either migrate permanently or visit frequently to invest in businesses around the country.
Ghana is known as the Golden child of West Africa for its Gold and stable economy. Ghanaians are vastly educated, peaceful, and hospitable people.
Quality of life in Ghana
The African-Americans (among many immigrants/ex-pats) that have moved to this country have testified to its peaceful, friendly, and affordable lifestyle. 
Job security
Ghana is a hotspot for businesses to thrive. People moving from abroad will find it easy to start up businesses, due to the low level of bureaucracy involved.
Universities in Ghana are some of the best in Africa, attracting students from all around the world and also providing job opportunities for researchers and other academic-minded workers.

Cultural atmosphere
Ghana is culturally diverse, with over 70 ethnic groups shared amongst the 31 million people living in the country. Twi, Ga, and Hausa are among the most widely spoken languages in the country.
You'll find it easier to get acquainted with the people, cultures, and lifestyles of the country if you learn the languages.

Cost of living
The cost of living in Ghana is relatively higher when compared to other African countries. Especially in the area of rent. Utilities like WiFi are also expensive as they are not included in your rent money. A single person may be looking to spend $500 monthly, including rent for a one-bedroom apartment.
A family of four may spend around $2,000 to $2,200, rent included for a 3-bedroom apartment.

Rent in Accra is high and low depending on your location and preferences.
4. Nigeria
Nigeria, the most populous country in Africa has always been a popular destination on the continent for the migration of people as well as popular brands/companies and it's easy to see why.
Nigeria has a lot of beautiful landscapes, natural landmarks, fun destinations, and unexplored cultural history. The climate and culture are very similar to that of Ghana.
The country also has a link to the African diaspora; many of the slaves were taken into captivity from ethnic groups that are in present-day Nigeria. So for some Americans, visiting Nigeria is a way to reconnect with their ancestors that were from here.
While insecurity/terrorism has plagued Nigeria in recent years, it is concentrated in just a few towns in Northern Nigeria. Places in the South like Akwa Ibom, Lagos, Port Harcourt, Ilorin, Abuja, and Ibadan have remained free of such dangers. If you are looking to start a new life with your own business, Nigeria is open to you.
Quality of life in Nigeria.
Nigeria has the largest entertainment (film and music) industry in Nigeria and huge investment opportunities abound here.
Job security
Nigeria's economy has suffered in recent years due to corruption, and this has caused an increase in unemployment amongst its citizens. However, the country's large population makes it a suitable place for any business idea to thrive. In fact, the gaps neglected by the government have been filled by entrepreneurs. If you are looking to start a new life with your own business, Nigeria has a large customer base available to you.

Cultural atmosphere
With over 250 ethnic groups and 300+ languages, Nigeria is probably the most culturally diverse nation in Africa.
However, English is the official language, and the three main ethnic languages spoken are Yoruba in the southwest, Igbo in the southeast, and Hausa in the Northern part of Nigeria. There are so many other beautiful cultures to see in Nigeria, each with its own language and way of life. Some of them even have annual festivals that provide you with unforgettable experiences. The Efik and Ibibio people of Calabar host the largest street carnival in Africa. People from all over the world visit Nigeria just for that experience.

Cost of living in Nigeria
The cost of living in Nigeria is very hard to determine. It can be incredibly cheap and it can also be unbearably high, depending on the season, status of the unstable economy, and location. The cost of living in Lagos can be higher than in London, for you as an ex-pat/new immigrant. This article describes everything you need to know about living in Nigeria.
5. South Africa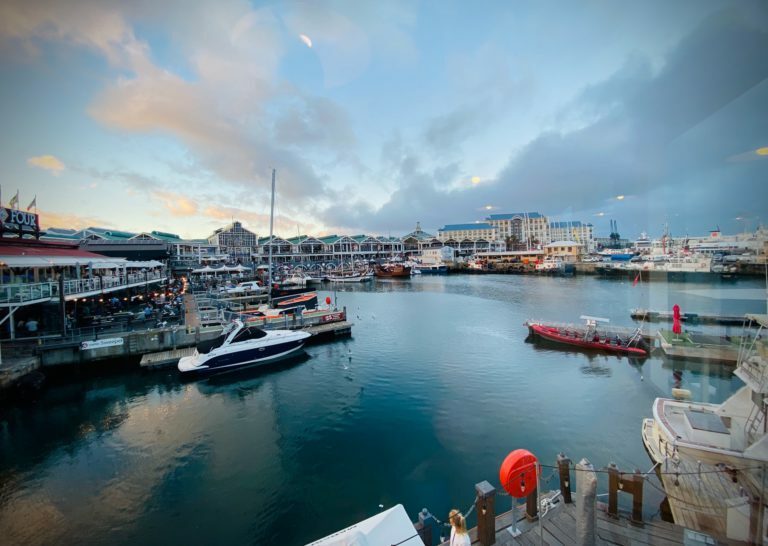 South Africa is a country that hardly needs any selling. This vastly developed African country speaks for itself. South Africa is well established in the sports industry, film industry, fashion, education and so much more. Well-known Personalities like Elon Musk and Charlize Theron grew up in South Africa.
With the most developed infrastructures, best education, and health care systems on the continent, there is every reason to want to move to South Africa.
There are three capitals: Pretoria, Cape Town, and Bloemfontein.
That's right, Jo'burg is not a capital city. And that tells you a lot about South Africa's development.
Quality of life in South Africa.
With lots of things to do, see and experience; miles of coastline, mountains, cities, and savannahs, what's there not to love about South Africa?
Job Security
Cape Town is one of the most advanced cities on the entire continent and is a perfect fit for anyone seeking work in media, advertising, and technology. Other popular locations for foreign workers are Jozi (Johannesburg) and Durban.

Cultural atmosphere
South Africans have a strong love for culture and languages; most south Africans are multilingual i.e. can speak at least two languages.
There are ELEVEN official languages in South Africa. Amazing right?
The most popular ones are English, IsiZulu, and IsiXhosa.

Cost of living
Workers in South Africa are HIGHLY paid and are able to afford the luxuries in the country.
A single person may spend around $1100 monthly and a family of four may spend close to $3000 monthly. Rent takes up a huge chunk of the expenses.
6. Rwanda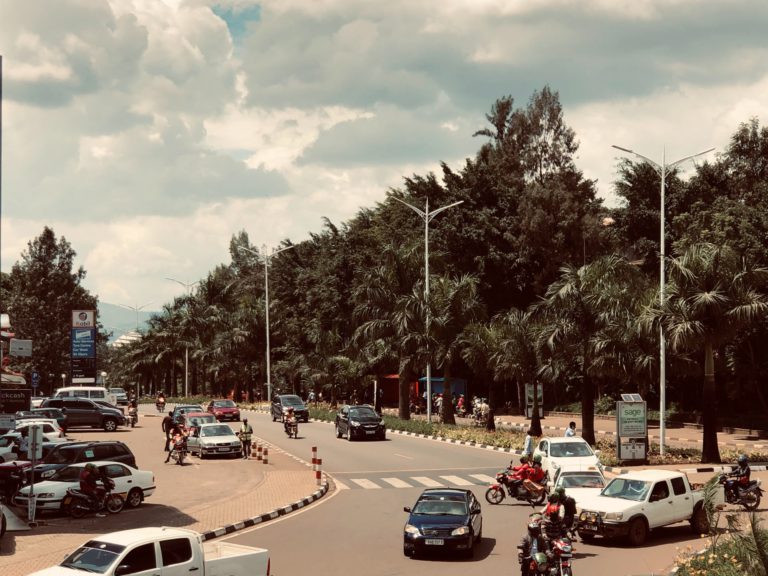 Rwanda's fast-growing economy, hospitable people, and developed infrastructures have attracted and continue to attract immigrants from the continent and across the globe.
It has been described as "the Singapore of Africa" by some because of its good roads and technological innovations. It continues to magnetically attract investors in the engineering and business sectors.
Quality of life in Rwanda.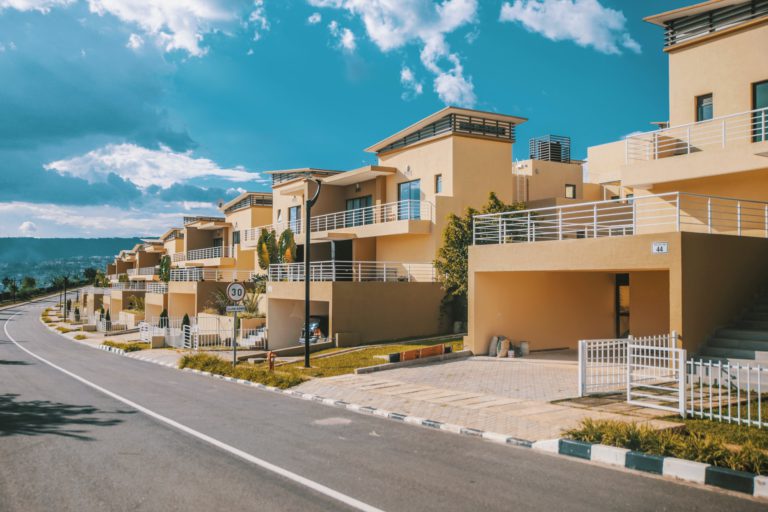 Job Security
Rwanda has a population of 12 million people, led by a proactive President– Paul Kagame. The country has attracted tons of investors and companies, creating a significant number of jobs that are open to immigrants.
It is advisable to secure a job first, before migrating to Rwanda due to the huge competition for jobs in the country.

Cultural atmosphere
There are three ethnic groups present in Rwanda: The Hutus, Tutsis, and Twa. The three official languages of Rwanda are Kinyarwanda, English, and French.

Cost of living in Rwanda
Pollution is hardly a problem in this extremely clean country. They pride themselves on cleanliness and the rest of the continent knows it.
In Rwanda, a single person will be looking to spend $450 monthly without rent.
A family of four is estimated to spend $1,600 per month without rent.
Rent prices range from $100 to $300 for a one-bedroom apartment depending on your budget and location. For a three-bedroom apartment, prices range from $400 to $6oo; also dependent on location.
7. Botswana
Botswana is a small country in the southern part of Africa that goes under many people's radar. However, It's 2 million people live a comfortable life in this politically stable country.
Thanks to the wealth of diamonds found in this country, they have sustained one of the highest economic growth rates in the world since 1966. The first 10 years of education are free in this country. So it presents the right conditions for young families to migrate.
English is the official language of Botswana. But their most widely spoken native language is 'Tswana or Setswana'.
Quality of life in Botswana.
Botswana is one of the safest countries in Africa with a low crime rate. 70% of Botswana's land mass is desert and it is one of the best wildlife destinations in the world.
People enjoy a safari lifestyle in Botswana. It is home to the famous Kalahari desert and the Chobe National park; which encompasses several exotic animals.
The cost of living in Botswana is also affordable. $450 – $5oo monthly for a single person and $1700 for a family of four.