Not much is said about the Queen of Sheba in written history, and so very little is known about her.
The Bible, Quran, and Ethiopian Kebra Nagast are a few amongst many other historical books that talk about the existence of a powerful Queen, who was the richest woman in her time. However, the little that is said about her is that she was rich in spices and became one of Solomon's numerous wives. And according to the Kebra Nagast, she had a son with Solomon, King of Israel. Her son was Menelik I, the first Emperor of long lasting Dynasty of Emperors in Ethiopia. The end.
Where was the Queen of Sheba from?
For years, Historians were trying to figure out where the Queen of Sheba came from and where she died. They were sure that she did exist, but there was little in written history that talked about her as a person, and where she died.
The curiosity about where her kingdom was, as well as her place of death, led an Archaeologist; Dr. Patrick Darling and his team from the University of Bournemouth to Ogun state, Nigeria.
They affirmed in 1995, that the legend of Bilikisu Sungbo, who is worshipped by the people of Oke-Eri in Ijebu, was in fact, the Queen of Sheba. And the burial site of the Mystical Queen was in that same town.
It has since been added to the tentative list of UNESCO World Heritage Sites.
Was the Queen of Sheba really buried in Nigeria?
How to get to Bilikisu Sungbo, Oke-Eri.
I was intrigued by this discovery as a native of the Ijebu clan of Nigeria.
"You mean to tell me that, all along I've shared the same heritage as the Queen of Sheba? Impossible" I said to myself.
I had to go find out for myself, if this was true.
I made this discovery in July 2020 and arrived at Oke Eri, Ijebu Ode, in August 2020. Right in the middle of the Corona Virus Pandemic. Security was tight, due to the COVID situation, but I was determined to get there.
From the Airport in Ibadan, you'll need to take a taxi to the commercial park. At the park, you'll board a vehicle going to Ijebu-Ode.
When you arrive at the city, you will see Cabs and commercial bikes, that know the environment, and once you mention Bilikisu Sungbo or Oke Eri to them, they will take you there.
The tradition of the people of Oke-Eri
Oke-Eri is a small Muslim community in Ijebu. People come to this community every year for pilgrimage to the late Oloye Bilikisu Sungbo, the woman they strongly believe to be the Queen of Sheba from the Holy books.
I was told to visit the village head to gain access to the burial ground.
My ability to speak Yoruba really helped the Tour guide understand what I needed to know about the Queen.
The Story of Bilikisu Sungbo.
According to him, the Queen was originally from Ethiopia. She lived there before she came to settle in the ancient Ijebu Kingdom and she inspired the creation of one of the largest fortresses in ancient times; Eredo.
The Eredo is a fortress, a system of defensive walls and ditches that is located to the southwest of the Yoruba town of Ijebu Ode in Ogun State. It has been proven that the amount of sand, unearthed from the ground to form this ditch, is more than the quantity used to build the pyramid of Giza in Egypt.
She was childless but very wealthy. She traded in gold and spices that brought great civilisations to Ijebu land.
After the Queen got married to Solomon, the King of Israel. She returned to Ethiopia to give birth to his son, Menelik I.
When he was of age, she returned to Ijebu land, where she eventually died. But not without a curse.
The Myths of Bilikisu Sungbo's Grave.
There are a couple of myths associated with the death and burial ground of the Queen.
1. Women are not allowed to see the graveyard.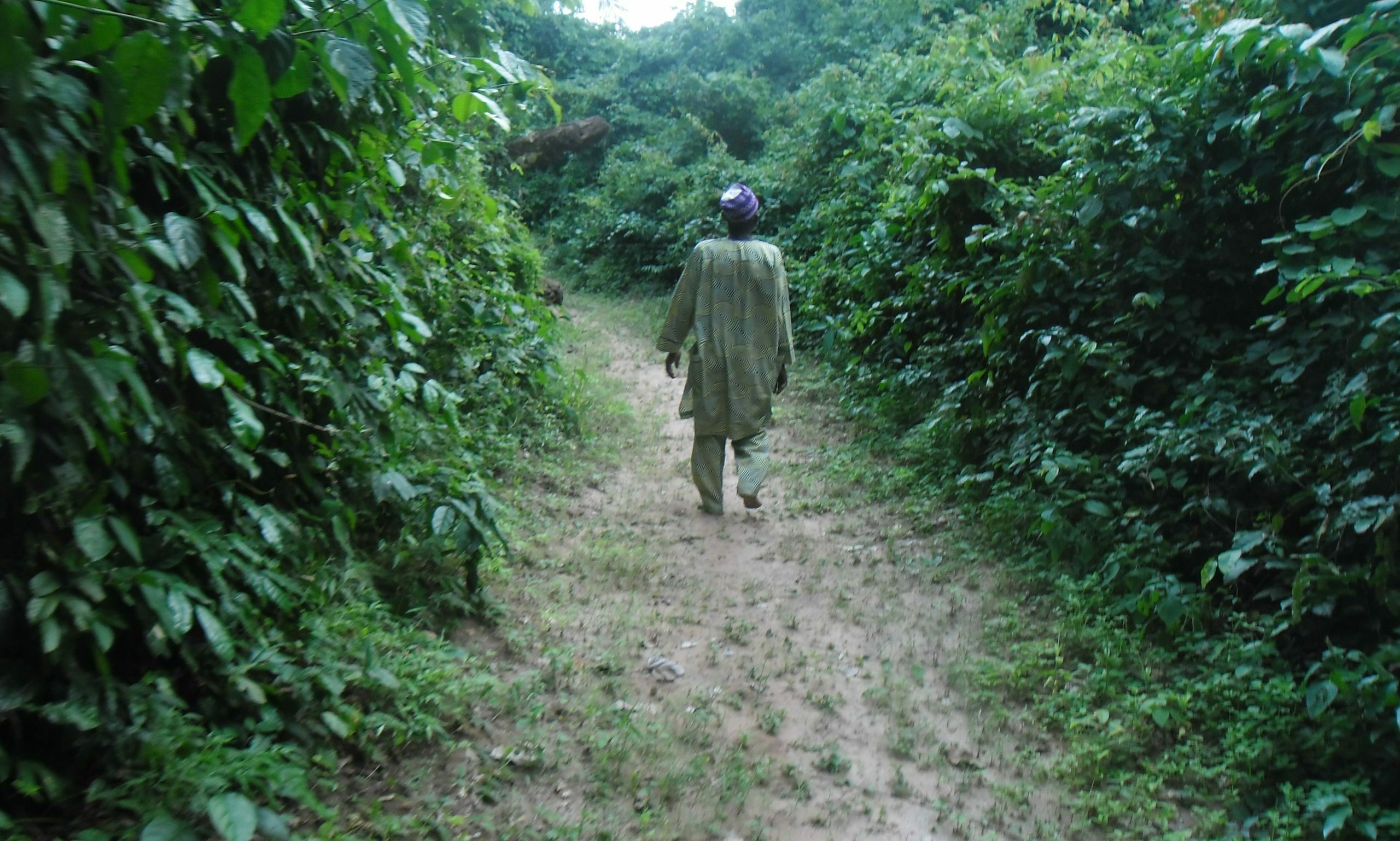 I can't imagine my frustration if I was a woman and I came all this way, just to be told I can't see what I came to see.
But when I asked, why women can't go in, I was told that the Queen placed a curse that no woman should have the privilege of seeing her grave after her death.
Apparently, when she wanted to receive King Solomon, who promised to visit her, she told the women that she had a son and King Solomon was coming to visit. But none of them believed her, and when the King failed on his promise, they continued to mock her that she was childless.
For this reason, she hated women till her death.
2. Shoes are not allowed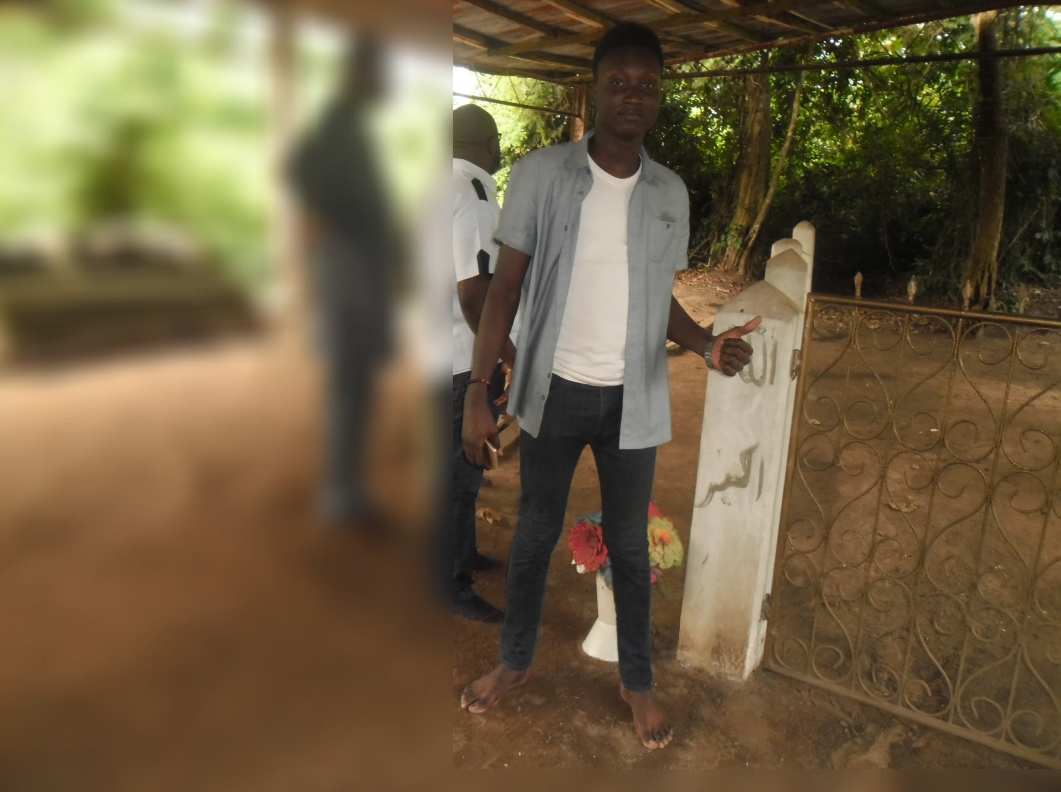 No one is allowed to walk in with shoes, because it's a holy ground.
3. No vegetation grows around her grave.
I heard about this before getting there. But I doubted it. I told myself that it is not possible.
After all, every graveyard I'd seen before then, had grass all around it.
To my greatest surprise, there wasn't a single sign of grass growing within a 50m radius.
I checked around for farm tool markings, because I thought they probably weed the environment regularly. But nothing was there.
This was something out of the ordinary for me, because this site was right in the middle of the forest. There was vegetation everywhere but around her graveyard.
She was indeed, a powerful woman.
How has your views about the Queen of Sheba changed? Leave a comment below.