The diversity of Africa has long been emphasized and highlighted as a feature of Africa's beauty and uniqueness as a Continent.
I like to think of Africa's cultural and linguistic diversity as the makeup brush of our identity. Our numerous languages act as colours—each of them having a place on the face of the continent, even the tiniest one.
Altogether, they are painted all around the face of Africa, in a way that even God said: "It is Beautiful".
But to a foreigner, with great admiration for our diversity. It can be hard deciding on what language to learn, out of over 2,000 languages.
We understand! Our continent is the party that serves a buffet of 2,000+ aromatic delicacies and you are the guest that has been asked to serve yourself.
How do you choose from a plethora of so many languages?
How do you know what language you'll need the most?
When you visit Europe, you know beforehand that you have to learn German, French, Spanish, etc.
Going to Asia? You have Chinese, Hindi, and Japanese languages in your backpack.
But what language do you need to learn when visiting Africa?
Perhaps our list can help you decide. And if you're wondering why you need to learn an African language, you can find out in a previous article we wrote:
Read: Three Reasons why we are learning African languages.
We have compiled a list of the most popular indigenous languages spoken in Africa.
Let's help you get started:
The Most popular African languages to learn.
1. SWAHILI:
Swahili (also known as Kiswahili) is a very popular language in Africa.
Speakers of the language are scattered abroad and across several countries in Africa. However, more than 15 million natives speak it as an official language in the following countries:
Kenya
Uganda
The Democratic Republic of Congo, and
Tanzania.
Furthermore, recent estimates show that the reach of the language goes beyond those four countries. 100 million people speak the language across central, eastern, and southern Africa.
Learning Swahili is 'Hakuna Matata'. It means no more worries for your travels, in places like Rwanda, parts of Ethiopia, southern Somalia, Burundi, Sudan, northern Mozambique, and the Comoros Islands. Look at the coverage of just one language out of 2,000! No wonder it took our number one spot.
2. YORUBA:
Yoruba is a language spoken majorly in west Africa. It is native to the Yoruba ethnic group—one of the largest ethnic groups in Africa, and speakers of the language are estimated to be 50 million people around the world. Yoruba helps you get along in countries like:
Nigeria.
Ghana.
Togo.
The Benin Republic.
Ivory Coast.
Liberia.
As a result of geographic spread, Yoruba is also spoken by people in Cuba, Brazil, Jamaica, and some other Caribbean countries. This has created so many dialects of the language that vary slightly according to location. But standard Yoruba unifies all speakers.
Yoruba is one of the easiest African languages to learn because of its expressive nature.
Read: 5 easy ways to learn Yoruba
Yorubas speak their language anytime and anywhere. They even mix it with the English language sometimes. So you cannot avoid learning the language, when around its people.
Learning Yoruba can be of huge benefit to you in a big city like Lagos and southwestern Nigeria in general. Because Yoruba is the main medium of communication and has a huge presence in the entertainment industry.
Yoruba people are very resourceful people. Known for numerous crafts, they also have strong cultural values. You can witness them demonstrate their love for culture and spirituality during traditional festivals.
3. ARABIC: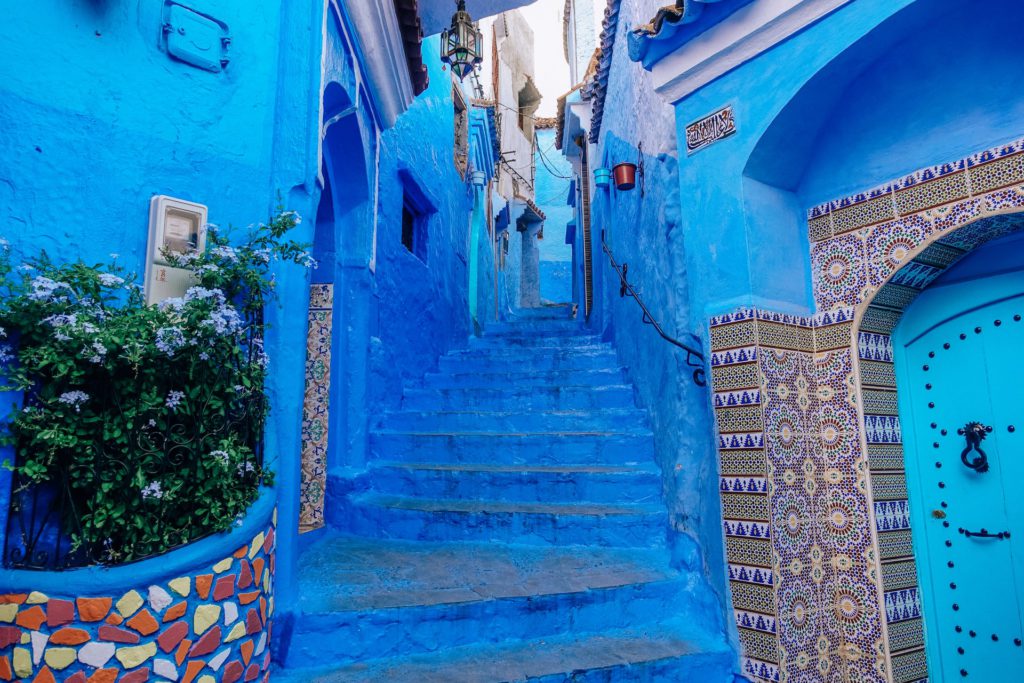 Over 280 million people worldwide speak Arabic. And a lot of African countries make up that number—due to heavy religious and trade influence in earlier centuries. Africans in about 15 countries speak the language either officially or as a minor. These countries include Egypt, Morocco, Tunisia, Algeria, Chad, Libya, Mauritania, Eritrea, Somalia, Sudan, and others.
Each of those countries is likely to have its own dialects of Arabic. A good example is the Darija language. Moroccans speak Darija as a localized dialect of Arabic. Arabic is one valuable language to learn because of its wide reach,
4. HAUSA: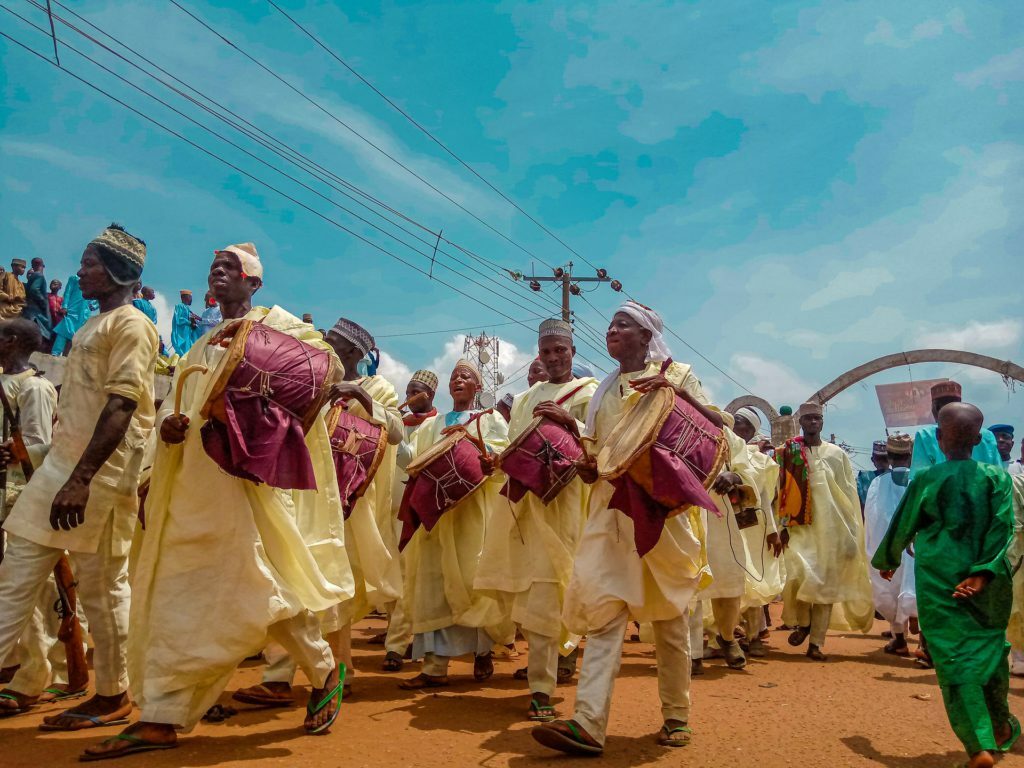 People speak Hausa across so many African countries. However, speakers of the language are mainly concentrated amongst the Muslim populations in the following West African countries:
Nigeria
Ghana
Benin Republic
Cameroon
Chad
Niger
Burkina Faso.
In total, over 50 million people speak Hausa. It is one of three official languages in Nigeria (Hausa, Yoruba, Igbo).
And it is a very easy language to learn. If there is any word to describe the language and its people, it would be simplicity.
Looking to do business in Northern Nigeria? You cannot do without learning Hausa. Because it is the lingua franca for business in that region and other regions where it is majorly spoken.
5. ZULU:
If you are a fan of South African entertainment, you should have come across this language. Surely, the name 'Shaka Zulu' rings a bell right?
Zulu is a language that has its roots in the southern part of Africa. Over 10 million people speak the language in that region.
It is most popular with South Africans as one of their official languages due to the presence of the Zulu ethnic group. Additionally, natives of Eswatini and Lesotho speak Zulu as well.
Learning Zulu is highly beneficial in the southern part of Africa. Furthermore, it makes learning other languages in that region easier due to linguistic similarities. For example, a lot of people confuse Zulu with the Xhosa language.
6. IGBO:
There are over 20 million proud speakers of the Igbo language. It is a language with numerous wise sayings and proverbs. The popular and legendary literary author, Chinua Achebe was a native of the Igbo ethnic group. Hence, most of his award-winning books referenced Igbo proverbs, and this popularised the language.
The Igbo people are native to Nigeria but speakers of the language are also in Equatorial Guinea due to migration. You can find Igbo speakers in many countries outside of Africa as well, like the United States and the United Kingdom.
Learning Igbo helps you interact easily in the eastern part of Nigeria. Additionally, it exposes you to their beautiful culture.
Start Learning an African Language now
African languages are really amazing. And whether you need to learn one for business or cultural curiosity, our team of professional tutors are prepared to guide you in the same path of language mastery, that they have guided several other willing learners like yourself.
Made a decision yet?
Check our list of some African languages we teach. If you find your preference, book a lesson with one of our tutors. We promise to make your language learning journey fun, with unique lesson plans, tailored to suit your level of proficiency and pace of learning.